Discover what is holding you back from becoming your best self
Are you a giver, an achiever, or a highly driven person?
Are work and personal life leaving you overwhelmed everyday?
Do you want to stop dragging through life and reclaim the spark you once had?
If you answered 'Yes', then this is the book for you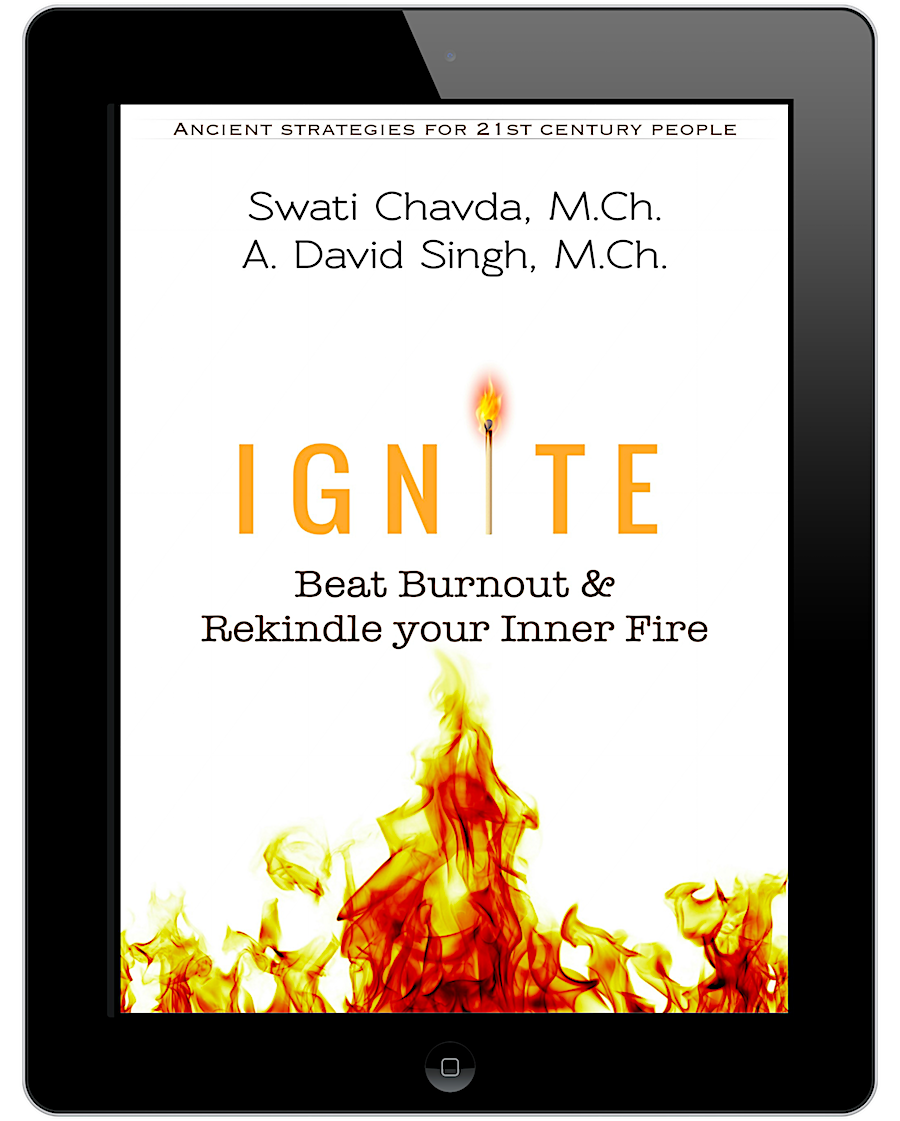 Burnout is a modern epidemic that has swept across the globe, sucking passion and energy out of professionals and students, old and young, men and women alike, whether they are successful, struggling, or somewhere in between. Perhaps you too are one of them.
Burned out? Tired? Depleted? Are there days when you wake up feeling like that? Maybe you kick yourself for lacking motivation and energy, even label yourself as lazy, but deep down you know that that's not true.
The life we bury in our non-stop work culture comes at a cost. Do the rules of work say that we have to kill our passion, health, and sense of self to achieve success?
And yet, burnout does exactly that.
But the good news is that burnout doesn't have to be permanent.
Imagine waking up feeling excited about the day that lies ahead. Imagine wanting to jump into action, taking life by the horns, turning fleeting moments into experiences and opportunities. Imagine living a life in which you are not just surviving, but thriving. Anything is possible once you ignite your inner fire. Successful people know how to keep that fire alive.
Stoking the inner fire is a science and an art—balancing giving, taking, and the pause in between. The road to achieving this balance may be difficult to navigate as you start your journey, but you can use this book as a roadmap. Powerful women and men use such maps all the time.
In Ignite: Beat Burnout & Rekindle your Inner Fire you will discover:
Is your personality causing your burnout?
What is a Fire Triad? And how to use its elements to rekindle your inner fire.
What led to burnout in Alexander's army? What did Julius Caesar do to avoid Alexander's mistakes—and how you can too.
Authors Swati Chavda and A. David Singh, both neurosurgeons, bring their personal experiences of climbing up the ladder in high profile careers. They suffered burnout and recovered from it. Now they approach the subject of burnout from a fresh angle, using the analogy of fire and examples from ancient history. In this book they share their tools, so that you may also reclaim your fire with confidence.
IGNITE: Beat Burnout & Rekindle your Inner Fire is a self-help book for 21st century people suffering from burnout, whether in their professional or personal lives.
Read this book if you think that you are experiencing burnout, and want to reclaim the fire you once had.
Stop your burnout before your burnout stops you.
The world is divided into two kinds of people: those already burned out and those who are heading towards it. Ignite is a must read book for both these kinds. Although the authors are neurosurgeons they don't bore us with medical jargon and have kept the language simple and easy to understand.
As a psychiatrist, I see many patients with illnesses that have stemmed from burnout. Making people aware about this condition would be an excellent preventative measure. I truly believe this book has achieved the purpose of education, self awareness and therefore prevention of burnout.
Ignite is a must read for all workaholics, perfectionists, and those who think they have the most stressful job in the world. A book that I recommend strongly because as a college teacher, I would love to teach it to my graduate students, and help them avoid burnout.
A book that forces you to confront some uncomfortable truths, and that's where it succeeds brilliantly. It does not pretend to be a panacea to your ills, but tells you what you always suspected was happening but refused to acknowledge. A must read recommendation.
Straightforward, tightly written, and extremely well organized. Ignite is as good as a professional weekend workshop packed with apt analogies and historical comparisons that bring it all to life.
Burnout seems to be an inevitable consequence of the way we organize our daily lives. The authors address the resultant maladaptive behaviours and suggest simple ways by which one can overcome burnout and 'ignite' one's inner fire. A must read for all workaholics.
Pick up your book today
Click on your favorite bookstore…