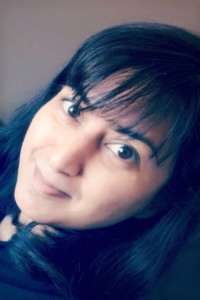 Welcome to my website. My name is Swati Chavda. I am a neurosurgeon, burnout survivor, and the author of Ignite: Beat Burnout & Rekindle your Inner Fire.
After completing neurosurgery training, I worked as a staff neurosurgeon in several hospitals across India. In 2009, I moved to Calgary, Canada, where I became a Fellow in Stereotactic & Functional Neurosurgery.
Over years — despite academic success, rising career prospects, and a wonderful family life — I began to sense that I was not truly content.
A strange restlessness underscored every day of my life. I was becoming cynical, stressed, and irritable, and I hardly recognized the person I was turning into.
I took a year off after my Fellowship to figure out what was going on. And during this time, I came to a shocking realization:
I was burned out.
While exploring ways to recover from this burnout, I noticed signs of burnout in people across all spheres of life.
The more I observed the world around me, and the more I talked to people, certain common threads emerged:
A burned out person becomes tired, passionless, and demotivated — as if a fire inside their soul has gone out
If burnout is not reversed, one continues living with chronic stress and dissatisfaction, numbing oneself through artificial stimulants, living a half life and never realizing one's dreams
The only way to reverse burnout is to re-ignite the fire in one's soul
But how?
The search for an answer led me to a secret weapon:
Inner Fire
I discovered that Inner Fire is what makes us look forward to life — be it next morning, next month, or the coming decades of our life.

Inner Fire is what puts spring in our step and sparkle in our eyes. It gives light in darkness and warmth in cold, infusing every waking moment with a sense of passion and purpose.

Inner Fire makes us better citizens of this world, better professionals, better lovers, better parents, and — most importantly — better versions of ourselves.
But what exactly is this Inner Fire?
Read my book Ignite: Beat Burnout & Rekindle your Inner Fire to find the answer. In Ignite, you will discover your Inner Fire — what are its components, how and where to find them, and how to wield this fire to become your best self.
I
n my latest book, I have distilled the lessons I learned while dealing with my own experiences with burnout. Read
Ignite: Beat Burnout & Rekindle Your Inner Fire
to discover what is one's Inner Fire – and how to ignite it.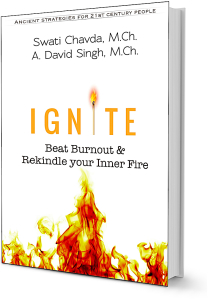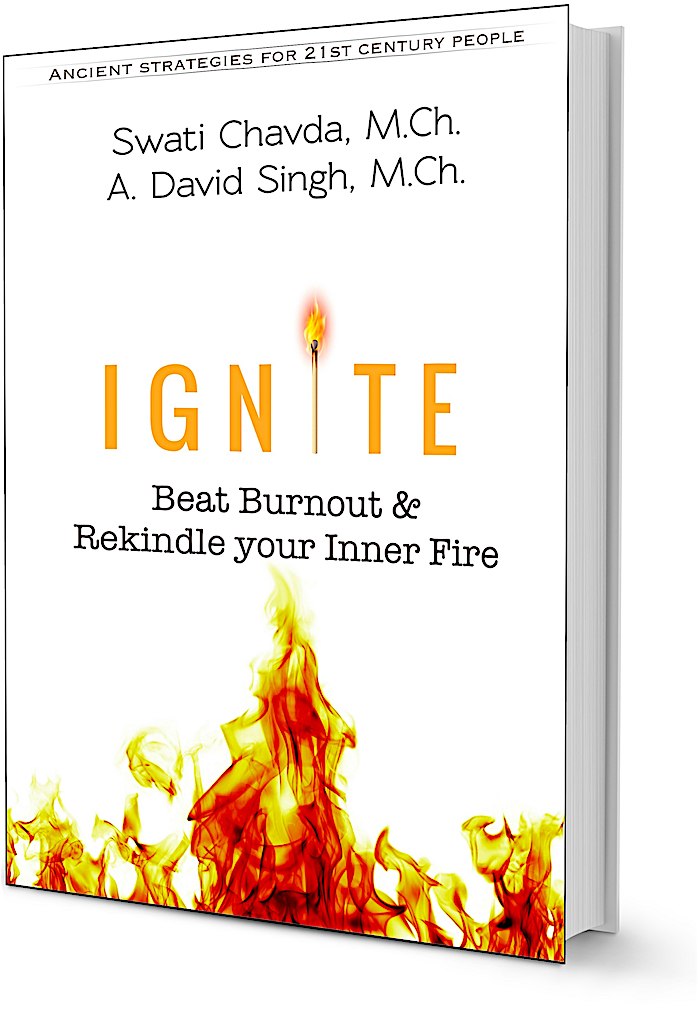 I
am passionate about teaching people how to use Inner Fire as a powerful antidote against Burnout.
To that end, I have conducted workshops and given talks about Burnout Prevention to people from various walks of life. This year I have spoken to authors at When Words Collide, which is one of the largest writer conventions in Canada. I have also conducted Burnout Prevention workshops at bookstores in Calgary, Canada.
In addition, I have led book club discussions within Alberta, Canada about my book Ignite, addressing questions on work-life balance, caregiver fatigue, finding motivation and rekindling passion in everyday activities of life.
In future, I intend to expand the scope of my workshop to professions specifically prone to Burnout such as physicians, veterinarians, paramedics, nursing professionals, teachers, firefighters, first responders, and police personnel.
To invite me to speak at your event, please use the button below to get in touch with me.
I
gniting your Inner Fire can take you from 'stress mindset' to 'adventure mindset', infusing your life with passion, purpose, strength, courage, and resilience.
But Inner Fire is not a magic bullet. It is a way of life. And like any way of life, it demands knowledge and skill.
In my blog, I explore ways to cultivate Inner Fire — and how to safeguard it from the forces of the world that are constantly trying to douse it.
Other topics that I write about are: travel stories and anecdotes of how I gave up a successful neurosurgery career to find my true north.
Sign up here to get the latest blog posts, news about my next book release, and information about upcoming talks and burnout workshops.
If you have a topic related to burnout or inner fire that you'd like me to address on my blog, please feel free to contact me.
Ignite your Inner Fire. Beat Burnout. Lead a passionate life.